I've always been impressed by Antec cases, and the Sonata I just picked up for my NAS box is definitely no exception.
First, it's packed well.
It came with a bag STUFFED to the gills with screws, knobs etc. way more than you'd ever actually need.
I needed some drive rails to mount a CDRom. Hmm. Didn't have any right off hand, but lookee here, right behind the 5.25 drive bay cover…
Unbelievable. Rails clipped in behind it!
Plus, Antec uses silicone vibration isolation washers for their harddrive mounts, and special screws for that. Good stuff.
The Sonata is not quite as nice as the P182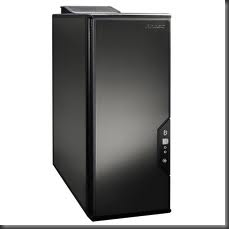 …
but it's cheaper and smaller, so it fits the bill better for a NAS box with 2 drives in it and not a lot else.