Hi!
Before going much further, if you're here looking for VB code, be sure and first check out the Code Garage link. That's where I tag all the VB code samples and projects I've put together over the years. But now, on with the rest of the About Me page….
My name is Darin Higgins, a long time VB aficionado and commercial software developer. Currently, I'm working for a Pharmacy automation software company based in Oregon, doing maintenance and enhancements on a VB6 application while it's also undergoing conversion to Ruby and the Cloud.
Before that, I worked for a law firm in Dallas helping to automate their conversion from WordPerfect to Office 2010, and before that, for a Legal Document Processing software company out a New York, authoring or contributing to products that analyzed, reported on, and removed metadata in Office documents, and that assisted in the generation of legal documents customized to specific firms and courts.
Even earlier, I spent time serving as Chief Software Architect on a medical billing and practice management system and a flood zone analysis and management system. Throughout the 90's, I was lead developer and architect for the multiple award winning MarketForce Client Relationship Management and Salesforce Automation system, one of the founding products in the CRM and SFA space. I've also worked in Point of Sale and the Fueling industry.
In the interim periods between all that, I developed and marketed a VB utility called TweakVB that allowed developers to write assembly language right inside the VB6 IDE and their VB source files. I've also written a few articles for several magazines over the years.
And finally, in the realm of software, at least, I've authored or co-authored 8 patents (numbers 6,678,615, 6,631,326, 6,842,698,  7,142,217,  7,148,898,  7,167,187,  7,190,377 and 7,161,604 to be specific).
Outside of coding, I've dabbled in a little bit of everything, include RC helicopters, electronics, classic arcade gaming, woodworking, antique restoration, and fractal images.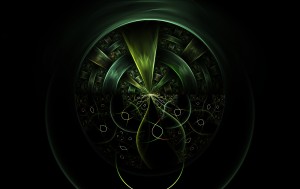 To get in touch with me, please use this contact form.
Thanks for stopping by!