Monthly Archives:
February 2012
Posted by admin on
February 13, 2012 – 6:59 am
Just came across this at http://i.imgur.com/Lus4Y.png
Ring any bells for you? <g>
Posted by admin on
February 8, 2012 – 4:15 pm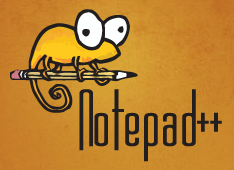 Notepad++ has been a favorite editor of mine for quite some time. It's quite capable, flexible, fast, has tons of plugins, and continues to be reasonably maintained.
But something that's been missing is a decent spell checker. Sure there's the available spell check plugin from the site, but that requires you click a button to spell check the document, and you have to laboriously wade through all the false positives to spell check. Sooooo last century.
However, a recent faux pas with a readme.txt that ended up with some nasty misspellings in it had me off to find something of a solution. I either had to give up Notepad++, or resolve this some other way. Misspellings are my priority 1000 issue!
Fortunately, Karim Sharif has (or rather HAD, back in 2010) come to rescue with his Squiggly Spell Check plugin.
Installation is not for the faint of heart, as it's completely manual and requires also installing ASpell and making mods to your system's PATH environment var, but, once it's going, yeehaw! Nice, Word style squiggly spell check in the document types of your choice, right in Notepad++.
Granted, it's bare bones, but it works a treat with the latest unicode Notepad++ (version 5.9.6.2 as I write this).
If you use Notepad++, it's definitely worth checking out.