I've played around with some strange input devices, including the Felix (now called the Altra MicroPoint), the Kinesis Keyboard, and a mouse with a trackball for a scroll wheel among the more notables.
But the Keybowl has to be the most, well, interestingly named of the bunch so far.
What is it?, well, here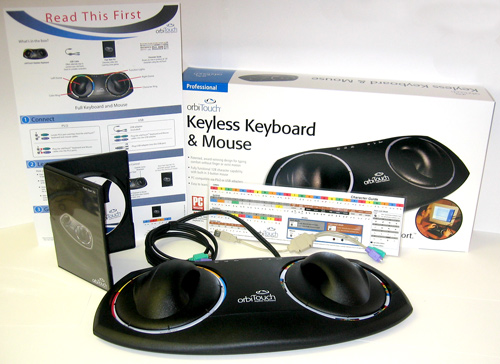 You basically put your hands on the two "domes" and slide them around. The left hand is like an 8 way "shift" key, and they right hand selects a specific character from a set of characters depending on the position of the left hand dome.
For someone with limited hand mobility, I could certainly see some benefits, but it does look a bit, er, strange.
They should wrap it in knit.
Sorry, I couldn't resist.