The screenshot says it all. Why was my Build node in TFS suddenly x'd out? Completely dead.
Oddly, the queries, work items, source explorer, etc. all worked fine.
But I could no longer browse or view the status of builds.
A coworker pointed me to this post, which discussed several possible solutions.
Eventually, I was able to get things working fairly easily by:
Backing up my entire Visual Studio settings collection (look in the Tools Menu, Import and Export Settings).
Running devenv /resetuserdata (I had to run this directly from it's folder, C:\Program Files\Microsoft Visual Studio 9.0\Common7\IDE because I've never put that in my PATH).
Then restoring my saved settings except for the TFS settings section: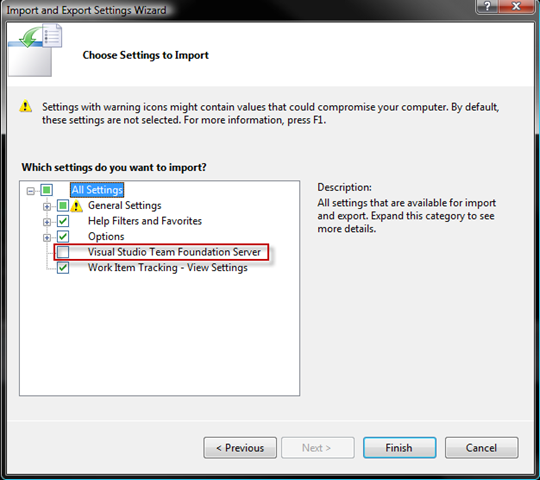 Once it finished, presto, my Build node was operational again.