A neighbor down the street picked up a tank a few months back. He's always driving it around (it's completely street legal, tagged, plates, etc).
But you almost have to have a spotter riding up top to help tell the driver whether there's anything in the way or not. That thing's got some monster blindspots <g>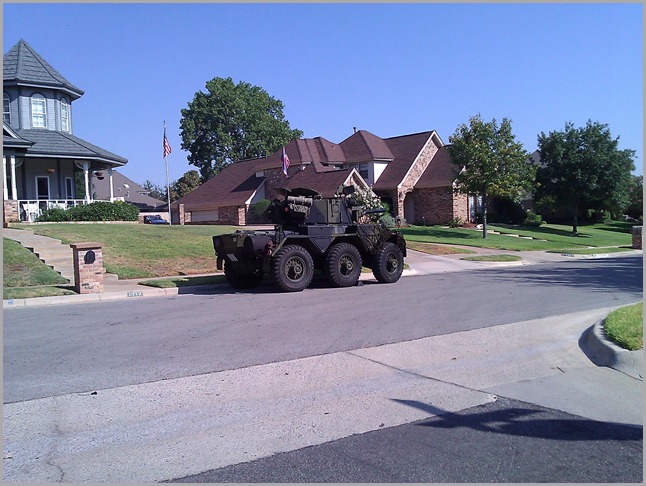 For those inclined, it's a Swiss Armored Vehicle (I forget the exact name) from the 60's I believe, but don't quote me. I know much more about VB than militaria. It's almost completely restored (yes, I believe even the gun works assuming you can find (or afford) ammo for it.
Not exactly a daily driver, but it's awesome to see that thing rolling down a suburban street.