I ran into a strange problem today. I had brought up a new Windows XP machine, wirelessly connected to my network. It has SP3 installed, could see the internet, and could see other machines (including Windows 7 machines) on my network.
But, my Windows 7 workstation could not see the XP machine.
By "see", I mean:
it didn't show up in explorer
I couldn't ping the machine by name
I couldn't browse to the machine by using a unc (like \\majestic\Drivec)
However, I had another XP machine that my Win7 workstation could see!
After a few google searches, I came across a post that mentioned changing a few Win7 networking settings.
In particular:
Open up Advanced Sharing Settings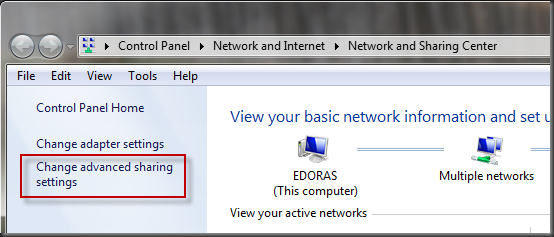 And alter a few settings: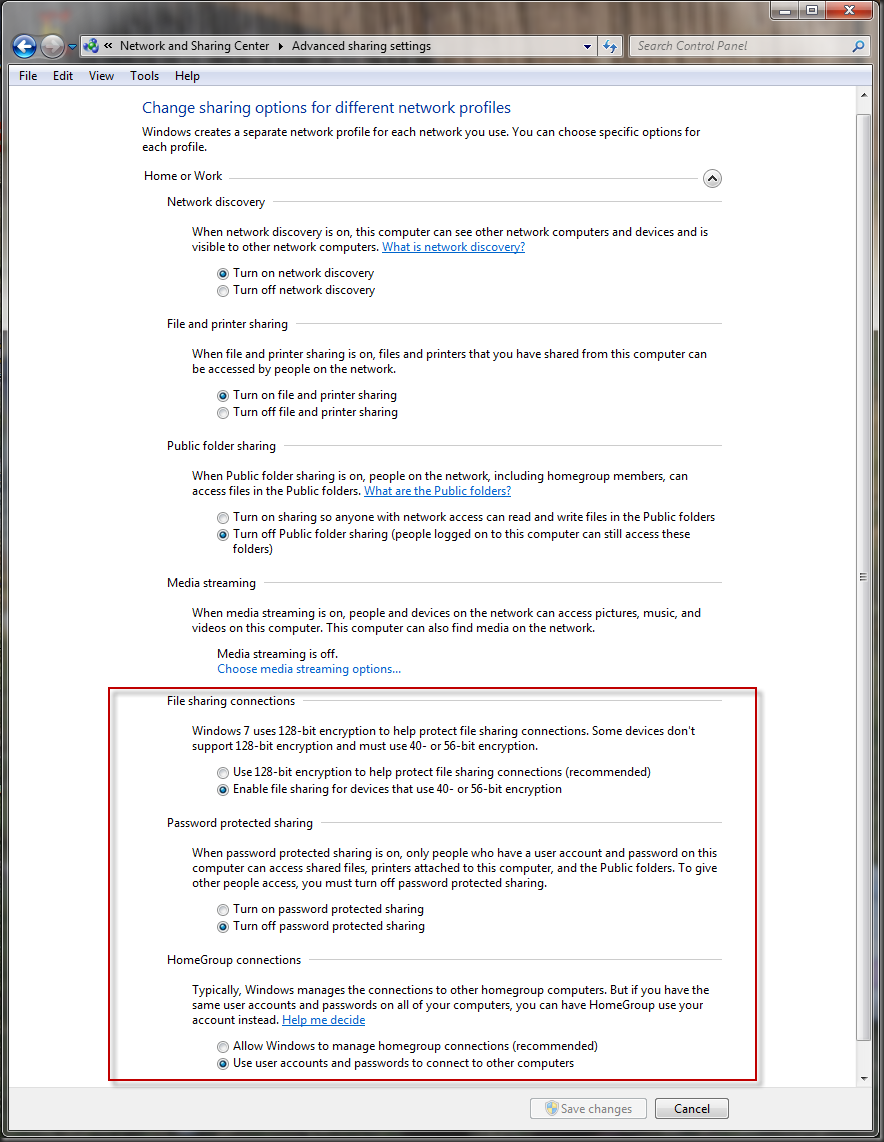 Notice that
I've set File Sharing Connections to the 40-56 bit encryption option
I've set Password protected sharing to OFF
I've set HomeGroup connections to "Use user accounts"
I then logged out and logged back in (no need to turn off).
Presto! I can see both of my XP machines!
Ok, so which settings actually did the trick?
Long story short, I ended up setting ALL these settings back to their original values, rebooting between each, and even using IPCONFIG /flushdns, but I can still see my XP machines just fine.
Ugh.
In the end, I'm guessing switching those settings allowed "something" about the XP machine to register itself on my Win7 machine, after which, I could switch the settings back, but everything will still be OK.
But that's just a guess at this point.