These are two incredibly handy utilities to have around. I've used them for years.
KeePass is a task tray utility for keeping track of and auto pasting usernames and passwords into forms. Works with local applications as well as web forms. The password database itself is highly secure.
PhraseExpress is an "autotype" tool that works across multiple applications, and can even do limited automatic correction of misspelling in any program.
However, when I updated to KeePass 2.18 recently, password pasting into WebForms (Specifically FireFox in my case) stopped working.
Well, sort of.
The username would typically paste in, followed immediately by the password. Even though KeePass was configured to send a TAB key between them and ENTER after the password, those keys weren't getting sent, so the password paste didn't work right.
Long story short, something changed in Keepass that suddenly makes the "Route Enter and Tab Key Through PhraseExpress" option of PhraseExpress very important.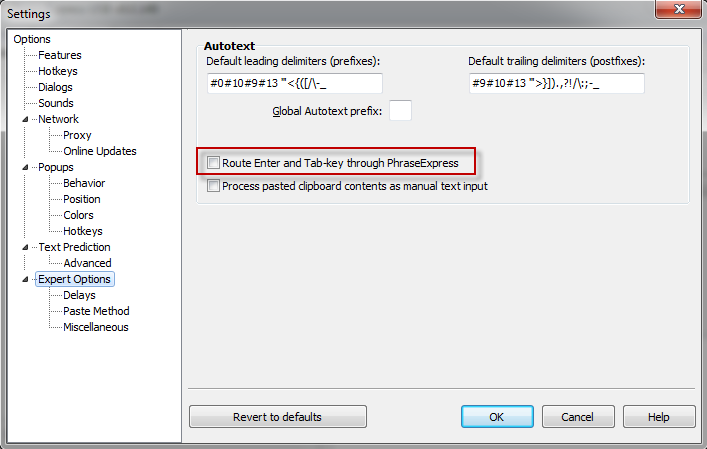 I originally had this setting CHECKED, but that now appears to conflict with Keepass.
Unchecking the setting seems to correct the issue and Keepass works fine now.
I'm not sure what, if any, negative effect there is from unchecking this option though, when using PhraseExpress normally.